//Company Info $c_name = "M & G Cuban Cafe & Bakery"; // Company Name $c_title_mainpage = "M & G Cuban Cafe & Bakery"; // Main Title $c_title_admin = "M & G Cuban Cafe & Bakery"; // Admin Title $c_email = "info@xtremeinformationtechnology.com"; //Main Email $send_email = "info@xtremeinformationtechnology.com"; //Main Email $c_responceemail = "info@xtremeinformationtechnology.com"; //Main Email $c_urll = "https://mandgcubancafe.com/"; //Domain Name $c_mainPage = "mandgcubancafe.com"; //Meta $meta_keywords = "Cuban Sandwich, Sandwiches, Cuban Food, Bakery, Cuban Style Food, pastries"; $meta_descriptions = "Cuban Sandwich, Sandwiches, Cuban Food, Bakery, Cuban Style Food, pastries"; //Redirect to https if(empty($_SERVER['HTTPS']) || $_SERVER['HTTPS'] == "off"){ $redirect = 'https://' . $_SERVER['HTTP_HOST'] . $_SERVER['REQUEST_URI']; header('HTTP/1.1 301 Moved Permanently'); header('Location: ' . $redirect); exit(); } ?> /*******************[ CITY ]***********************/ $arrCity = array('ADJUNTAS','AGUADA','AGUADILLA','AGUAS BUENAS','AIBONITO','ARECIBO','ARROYO','ANASCO','BARCELONETA','BARRANQUITAS','BAYAMON','CABO ROJO','CAGUAS','CAMUY','CONOVANAS','CAROLINA','CATANO','CAYEY','CCEIBA','CIALES','CIDRA','COAMO','COMERIO','COROZAL','CULABRA','DORADO','FAJARDO','FLORIDA','GUAYAMA','GUAYANILLA','GUAYNABO','GURABO','GUANICA','HATILLO','HORMIGUERO','HUAMACAO','ISABELA','JAYUYA','JUANA DIAZ','JUNCOS','LAJAS','LARES','LAS MARIA','LAS PIEDRA','LOIZA','LUQUILLO','MANATI','MARICAO','MAUNABO','MAYAGUEZ','MOCA','MOROVIS','NAGUABO','NARANJITO','OROCOVIS','PATILLAS','PENUELA','PONCE','QUEBRADILLA','RINCON','RIO GRANDE','SABANA GRANDE','SALINAS','SAN GERMAN','SAN JUAN','SAN LORENZO','SAN SEBASTIAN','SANTA ISABEL','TOA ALTA','TOA BAJA','TRUJILLO ALTO','UTUADO','VEGA ALTA','VEGA BAJA','VIEQUE','VILLALBA','YABUCOA','YAUCO'); /*******************[ STATE ]***********************/ $arrState = array('Puerto Rico','Alabama','Alaska','Arizona','Arkansas','California','Colorado','Connecticut','Delaware','District Of Columbia','Florida','Georgia','Hawaii','Idaho','Illinois','Indiana','Iowa','Kansas','Kentucky','Louisiana','Maine','Maryland','Massachusetts','Michigan','Minnesota','Mississippi','Missouri','Montana','Nebraska','Nevada','New Hampshire','New Jersey','New Mexico','New York','North Carolina','North Dakota','Ohio','Oklahoma','Oregon','Pennsylvania','Rhode Island','South Carolina','South Dakota','Tennessee','Texas','Utah','Vermont','Virginia','Washington','West Virginia','Wisconsin','Wyoming','American Samoa','Guam','Northern Mariana Islands','United States Minor Outlying Islands','Virgin Islands'); $arrStateAbr = array('PR','AL','AK','AZ','AR','CA','CO','CT','DE','DC','FL','GA','HI','ID','IL','IN','IA','KS','KY','LA','ME','MD','MA','MI','MN','MS','MO','MT','NE','NV','NH','NJ','NM','NY','NC','ND','OH','OK','OR','PA','RI','SC','SD','TN','TX','UT','VT','VA','WA','WV','WI','WY','AS','GU','MP','UM','VI'); /*******************[ LEVELS ]***********************/ $levelTitle = array('Master','Main','Administración','Usuario'); date_default_timezone_set("America/Puerto_Rico"); $nowDay = date('Y-m-j G:i:s'); /*******************[ MONTHS ]***********************/ $months = Array("Enero", "Febrero", "Marzo", "Abril", "Mayo", "Junio", "Julio", "Agosto", "Septiembre", "Octubre", "Noviembre", "Diciembre"); $monthsEng = Array("January", "February", "March", "April", "May", "June", "July", "August", "September", "October", "November", "December"); $months_abb = Array("Ene", "Feb", "Mar", "Abr", "May", "Jun", "Jul", "Ago", "Sep", "Oct", "Nov", "Dic"); /*******************[ DAYS ]***********************/ $weekDays = array('Domingo', 'Lunes', 'Martes', 'Miércoles', 'Jueves', 'Viernes' , 'Sábado'); $weekDays_abb = array('D', 'L', 'M', 'M', 'J', 'V' , 'S'); /*******************[ CARRIERS ]***********************/ $carrierArray = array("Claro","T-Mobile","Sprint","AT&T","Open Mobile","Boots Mobile"); $carrierArr = array("@vtexto.com", "@tmomail.net", "@messaging.sprintpcs.com", "@txt.att.net", "@openmobilepr.com", "@mybootsmobile.com"); ?>
Welcome to

M & G Cuban Café is a local family owned restaurant dedicated to providing our customers with amazing, authentic & flavorful cuban sandwiches and to the Tampa Bay Area. Our Cuban Sandwich is authentic and second to none but at M & G Cuban Café we are much more. We don't only specialize in Cuban and Caribbean cuisine but also prepares fresh coffee daily.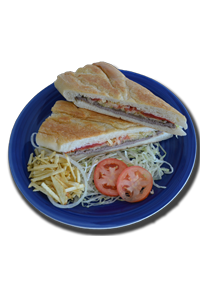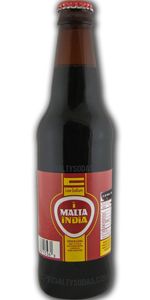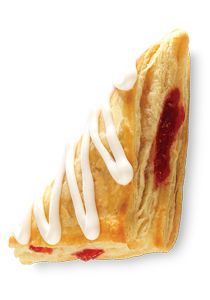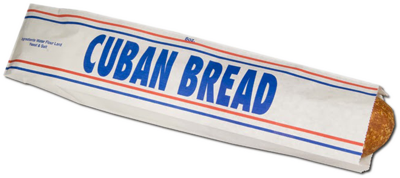 We invite you to try our menu...
We began M & G Cuban Café & Bakery because we believe that our Cuban Sandwiches are the best and we wanted to share them with world. Living in the Sunshine State there are no shortages of places to eat Cuban Sandwiches, but we firmly believe that our is the best. All of our sandwiches are made with the freshest ingredients and prepared by people who grew up around the real thing. Bite into one of our Cuban Sandwiches and be prepared to be transported right back to Havana without the need to to board a plane. The secret to our Cuban Sandwich is the fresh slow cooked pork made every morning and the fresh baked cuban bread made daily.
...and taste the Cuban Flavor.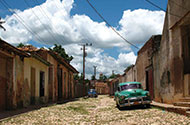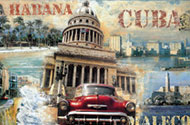 The only one way to know what makes our Cuban Sandwiches the best is to come down to M & G Cuban Café & Bakery and taste one for yourself, but be warned come hungry.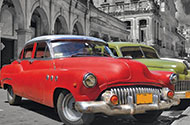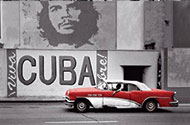 Are you prepared to be transported to a different time and place?
↑